A Repair List is a list of items from the published Inspection Report that are specifically flagged as needing attention. These items may contain comments or credit requests.
In order to create a Repair List, we must have a published report.
For further information, see the following articles:
First, open the report (if you don't have an account, you can use one of you sample reports! Click here for more information):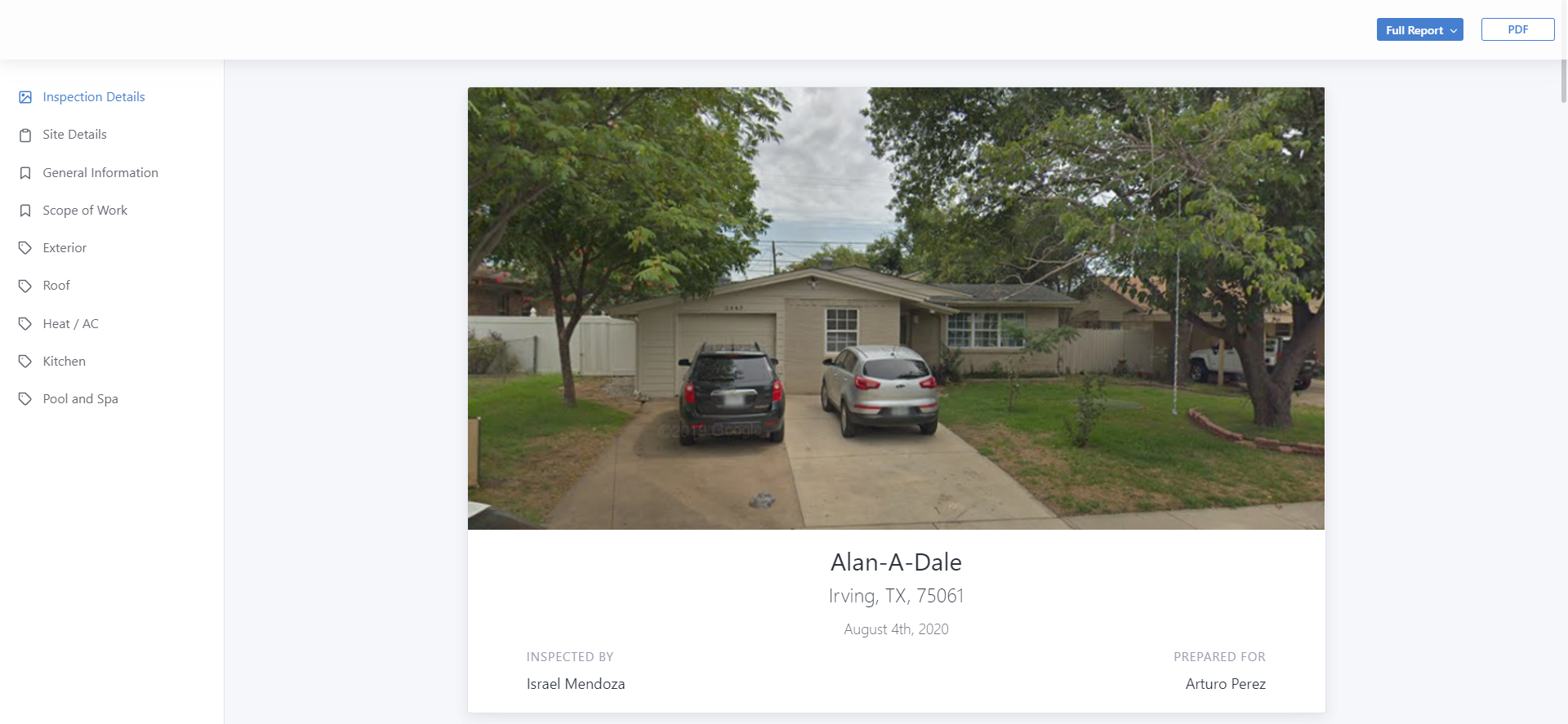 At the top right corner, click on "Full Report". This will display a dropdown menu:

In the dropdown menu, select "Create Repair List":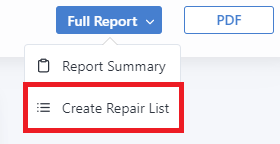 You will then see the report in "Repair List" mode, where you can add your comments and credits using the check mark symbol (✔) next to the narratives: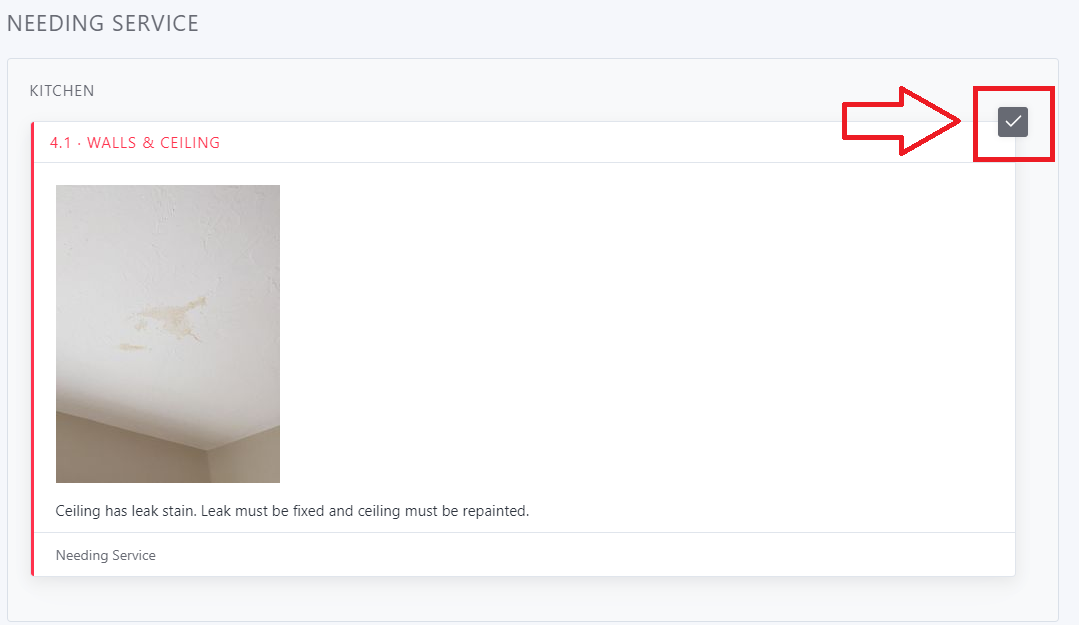 You can either add a comment using the speech bubble icon, or the credit using the dollar sign icon: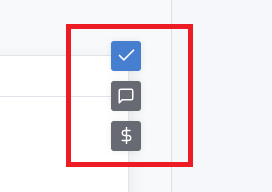 Comments:
This is a space for you to write down your comments on the repair.
Note that these comments will appear in the Repair List once it's printed: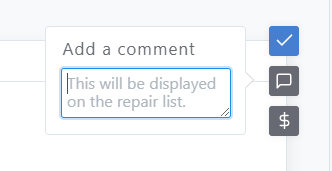 Credit:
This is a space for you to write down the credit needed for the repair: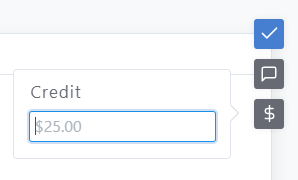 Once your Repair List is ready, you can see a preview before printing it.
At the top right corner, click on "Preview":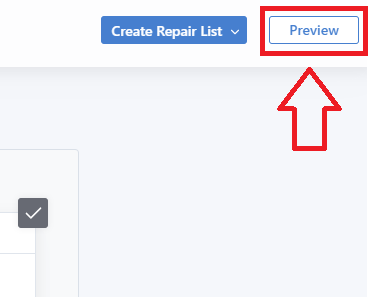 You have the option to toggle on or off the images in the Repair List:

You can then print the Repair List:

Remember that the changes to this Repair List will not be be saved in the original report, which means that all the changes will be gone if you refresh the page.
When printing the Repair List, you may want to save a PDF copy for future reference.
If you have any questions, please feel free to reach out to [email protected]