Narratives are bound to conditions. The selected template usually defines these conditions, and they may not be the same from one to another.
Conditions are used to group together similar types of narratives in your report. This can be especially useful for a report summary, as you can group all narratives with the "needing service" condition together, for example.
While doing an inspection, if you select a condition for a particular narrative, that condition will be set as default for that narrative.
We can add, edit, and delete default conditions in a given template.
Click on the "Templates" tab in the Web app (follow this article if you're using the Mobile App):

On the templates screen, select the template you want to edit:

You'll then see the template summary.
Look for the "Conditions" window, then click on the three dots next to the condition you want to delete: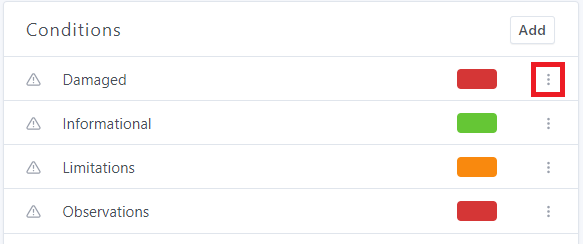 Select "Delete Condition":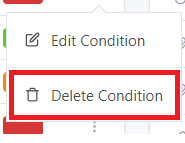 You'll be asked to confirm: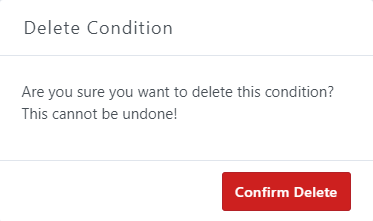 Click on "Confirm Delete".
The condition will no longer be available in the conditions window:

If you have any questions, please feel free to reach out to [email protected]