Do you want to have multiple inspectors working on the same inspections, but you don't want to share your login credentials?
No problem! Inspector Nexus has you covered, as it allows you to auto-sync between unlimited inspectors! The only condition is that they must be part of the same company.
In this article, we discuss how to accept (or refuse) invitations you may get from other companies.
If you want to know how you can send invitations, see this article here.
ACCEPTING/DECLINING AN INVITATION
In order to accept (or decline) a company invitation, click on your name, followed by Company: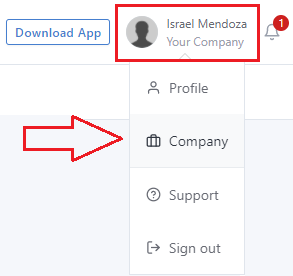 Focus on the Company Invitations section. There, you'll see all the pending invitations you haven't replied to:
Click on the three dots next to the invitation, and you'll be able to select whether you want to accept or refuse the invitation:

Here, I'll click Accept Invitation. A confirmation dialog box will pop up: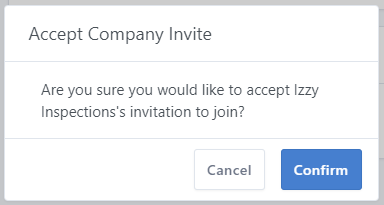 By confirming, you, as the invitee, will also be able to see all of the company members of the company you were invited to:

That's it! You are now part of a new company.
If you want to know how you can switch from one company to another, click here.
Please let us know if you have any questions or need additional information. Feel free to reach out to [email protected]