Do you want to have multiple inspectors working on the same inspections?
No problem! Inspector Nexus has you covered, as it allows you to auto-sync between unlimited inspectors!
However, you may not want to provide them with one of your devices, let alone share your account's login information or expose other inspections!
That is where the company feature comes to the rescue! You can have multiple inspectors in your company, meaning that they can log into Inspector Nexus using their own accounts and their devices and work on the inspections you want them to have visibility on.
In this article, we discuss how to add a new inspector to your company by sending invitations.
SENDING AN INVITATION
First, we must confirm that the inspector you'll be inviting to your company has an active Inspector Nexus account. Otherwise, they will never receive the invitation.
Then go to the Company Management site by clicking on your name, and then on Company: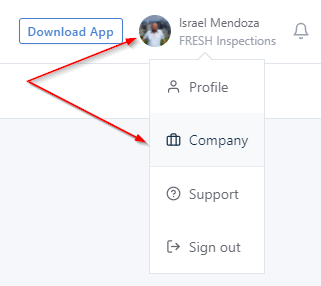 You'll manage your company members and invitations here: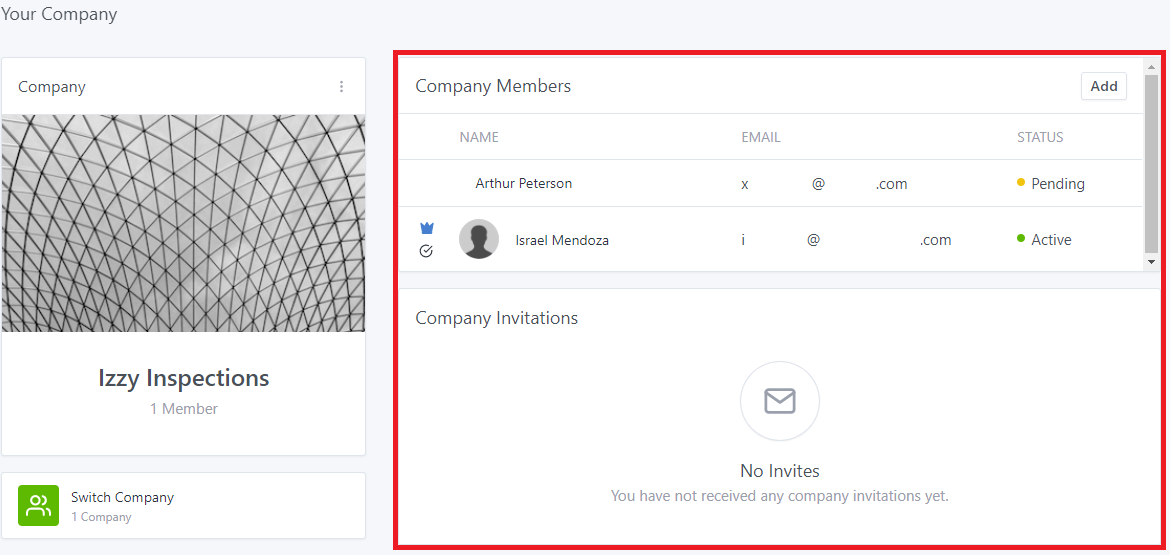 Under Company Members you'll see all the inspectors in your company to whom you've sent invitations (marked as Active or Pending):

Let's send a new invitation by clicking on the Add button at the top right corner of the Company Member section: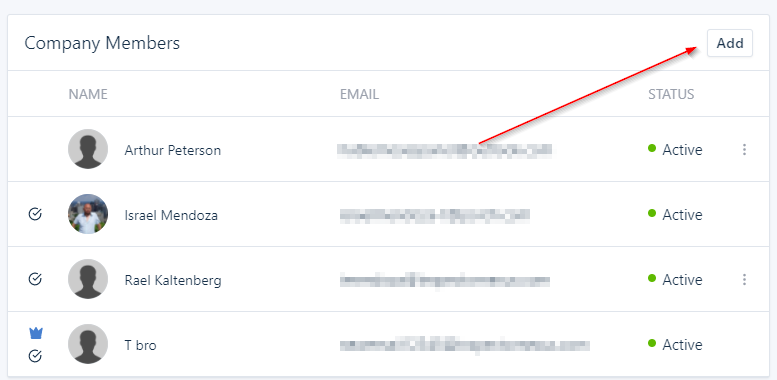 A new dialog box will pop up, asking you to enter the email address of the inspector you want to invite. You'll be asked to enter the company permissions you want to give them too: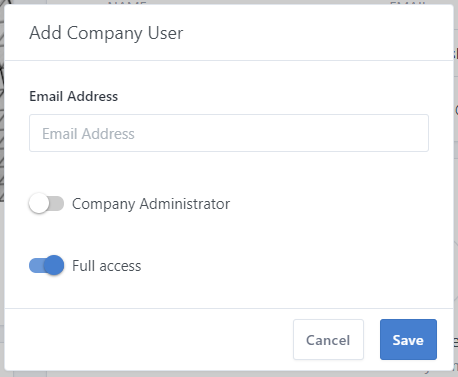 Permissions:
Company Administrator: The invitee will be able to invite or delete company members.

Full access: The invitee will be able to see every inspection in your company. If not selected, the inspector in question will only have access to the inspections they're assigned to.
Note: inspectors in your company will have visibility over your agents and your templates regardless of their permissions.
Once the email is entered and the permissions selected, click on Save: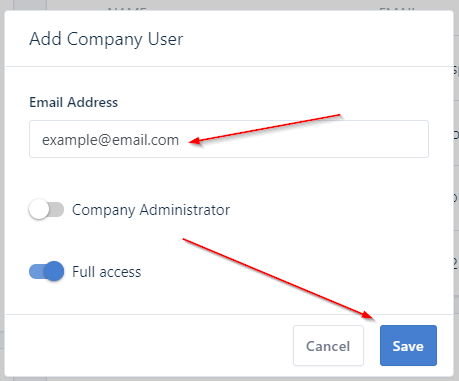 The new inspector will now appear under your Company Members list as Pending (they'll go Active once the invitation is accepted):

That's it! Now, you must wait for the inspector you invited to accept the invitation!
Want to know how to accept (or decline) an invitation? Click here for more information.
Please let us know if you have any questions or need additional information. Feel free to reach out to [email protected]