The sections below outline the steps for copying report sections while working on an inspection in the Inspector Nexus Mobile app.
If you want to use the Web dashboard instead, which we recommend, follow this article.
Open your list of inspections in Inspector Nexus and tap on the one you want to add a new section to.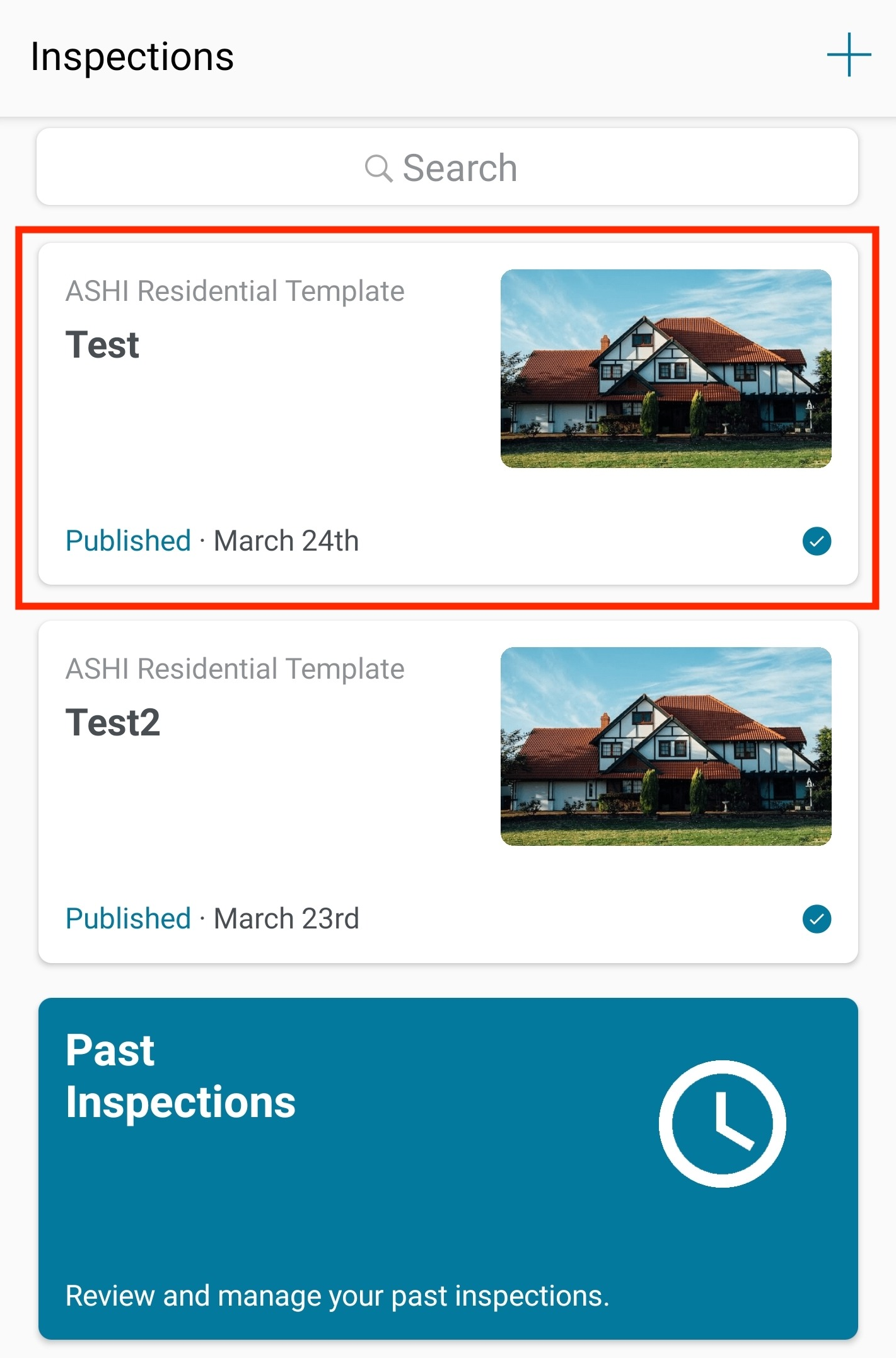 Then, tap on 'Revise Inspection' or 'Start Inspection' in case the report hasn't been published.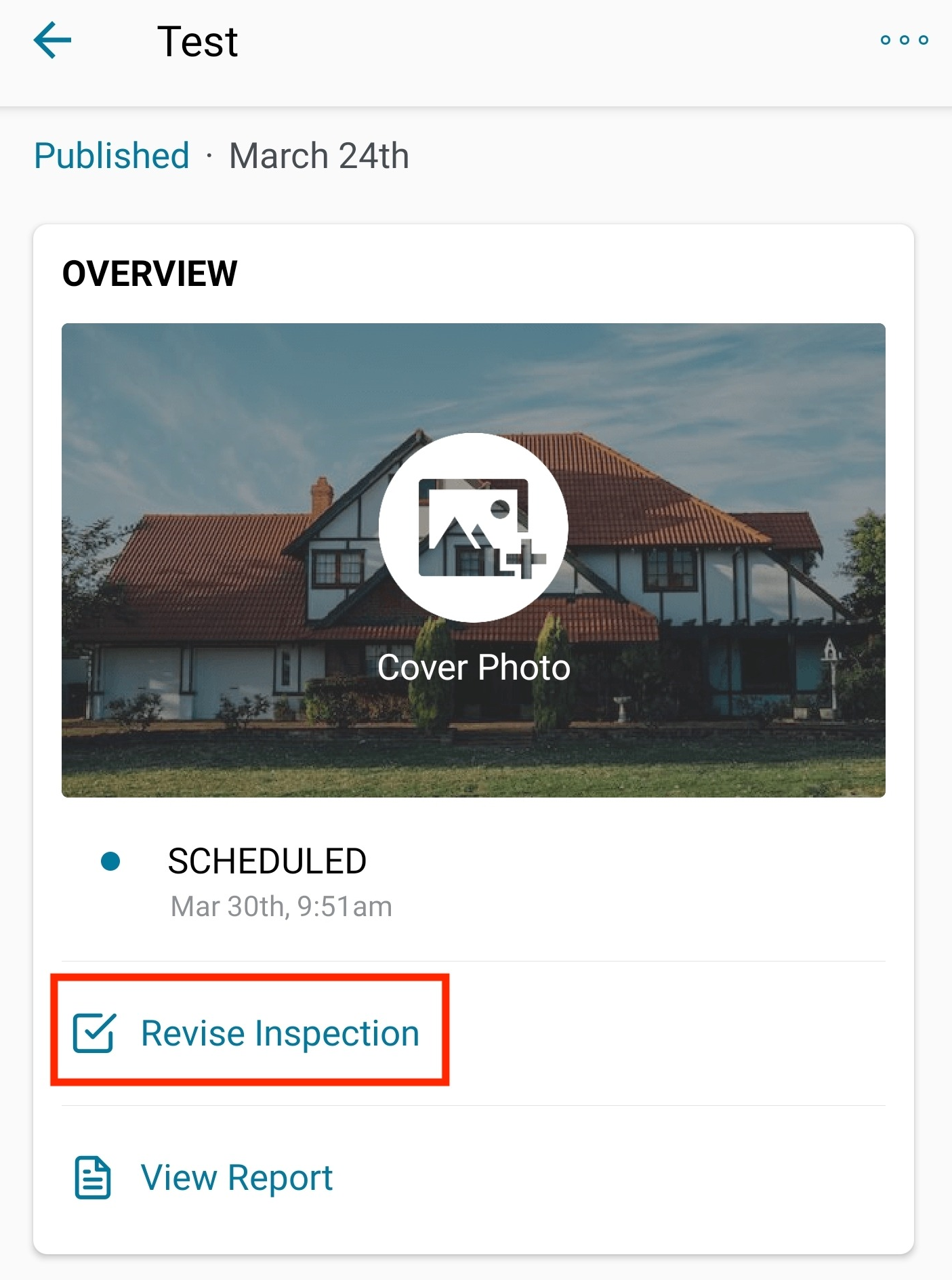 Then, tap the Inspection option in the bottom control bar:

And at the top right, click on the ellipses icon:

Then tap on "Add Category":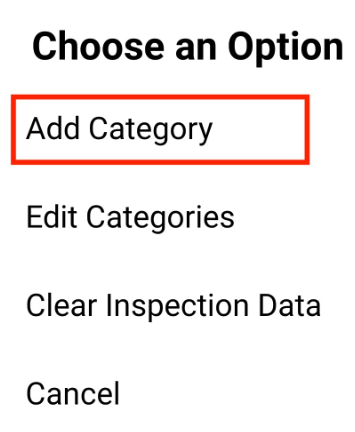 Enter the name for the new category.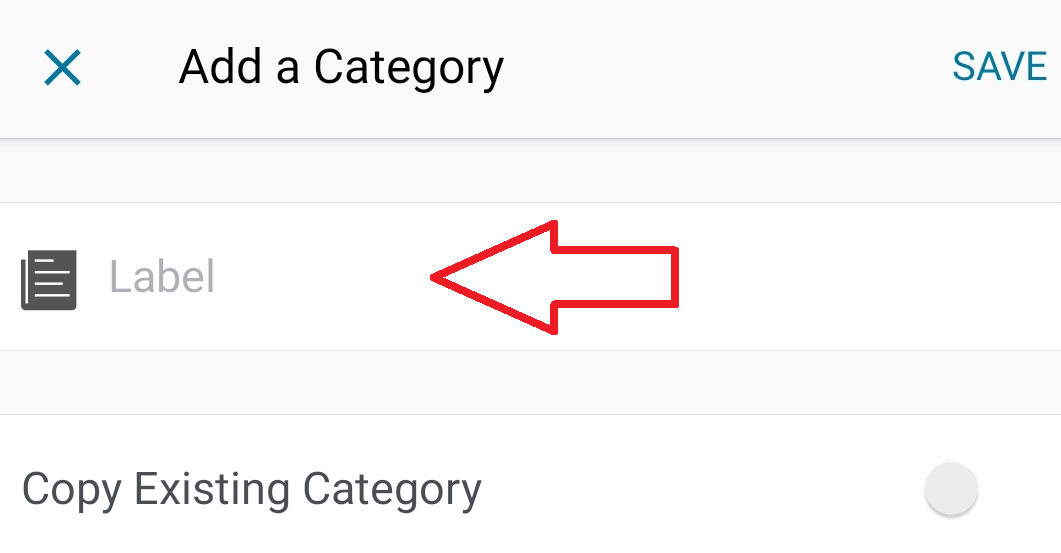 Turn on the 'Copy Existing Category' toggle button, and select the category
you'd like to copy.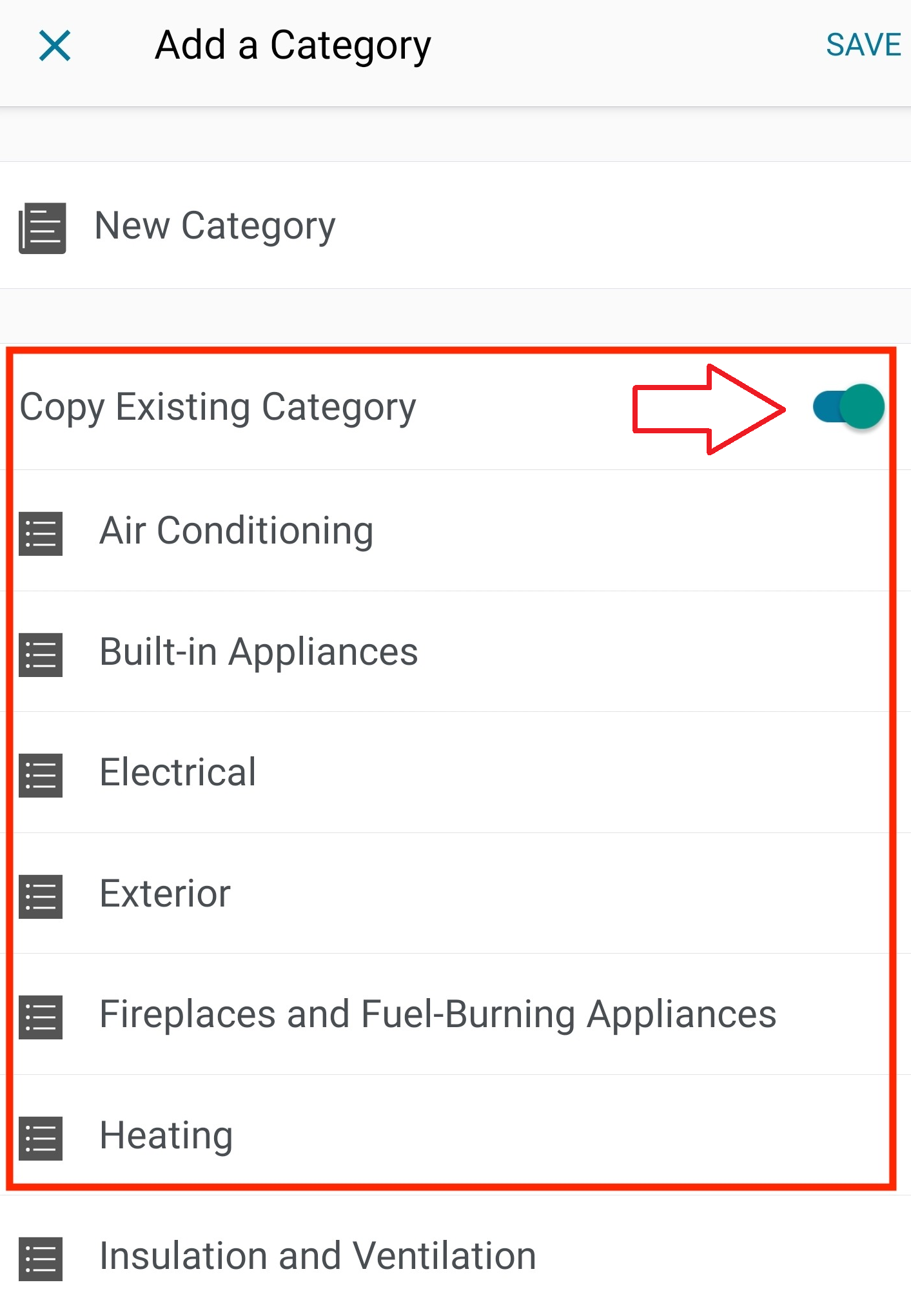 Press Save in the upper right:

Please note that the new category will be available in the modified template for future use in any other inspection that happens to use it.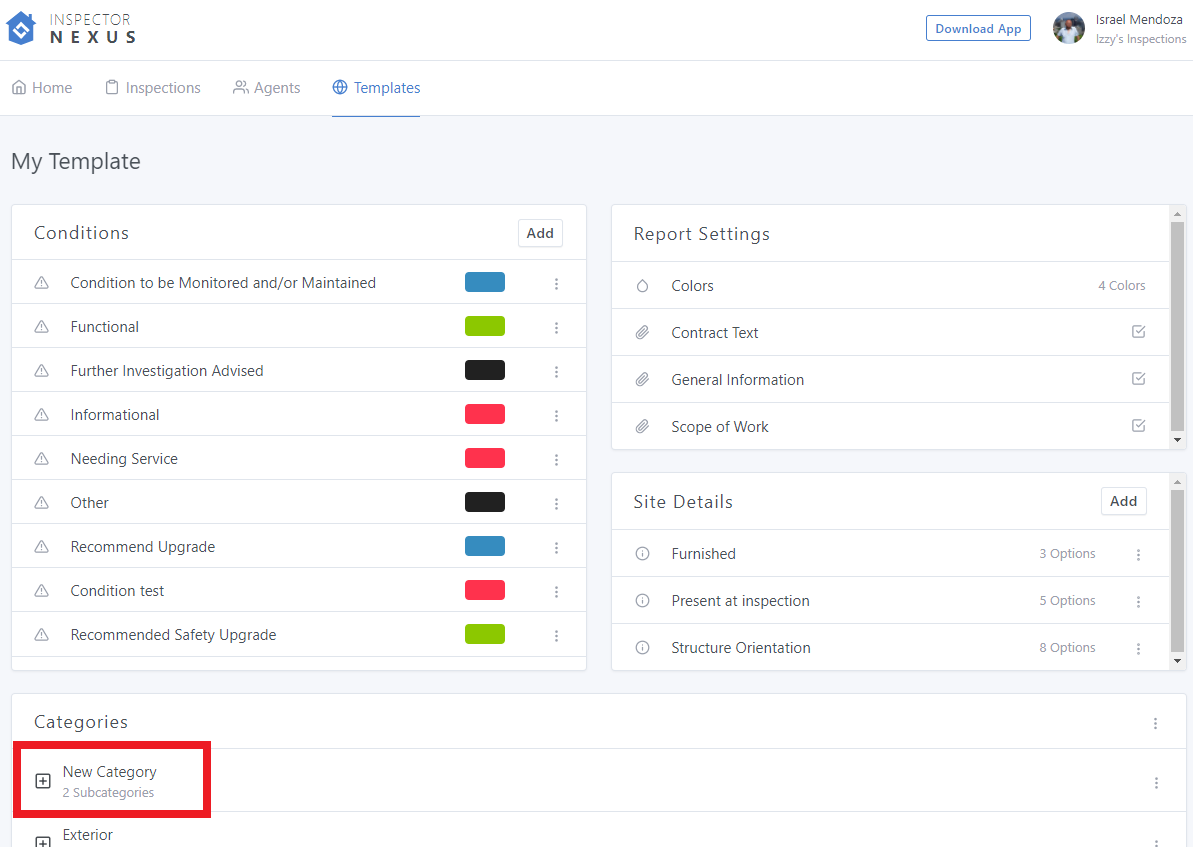 If you have further questions, feel free to reach out at [email protected]