While editing/tweaking your template, or while doing an inspection, you may notice a subcategory that would work better for you if it lived in another category.
Inspector Nexus makes it easy to move subcategories around.
In the Web app, go to Templates and click on the template you want to edit: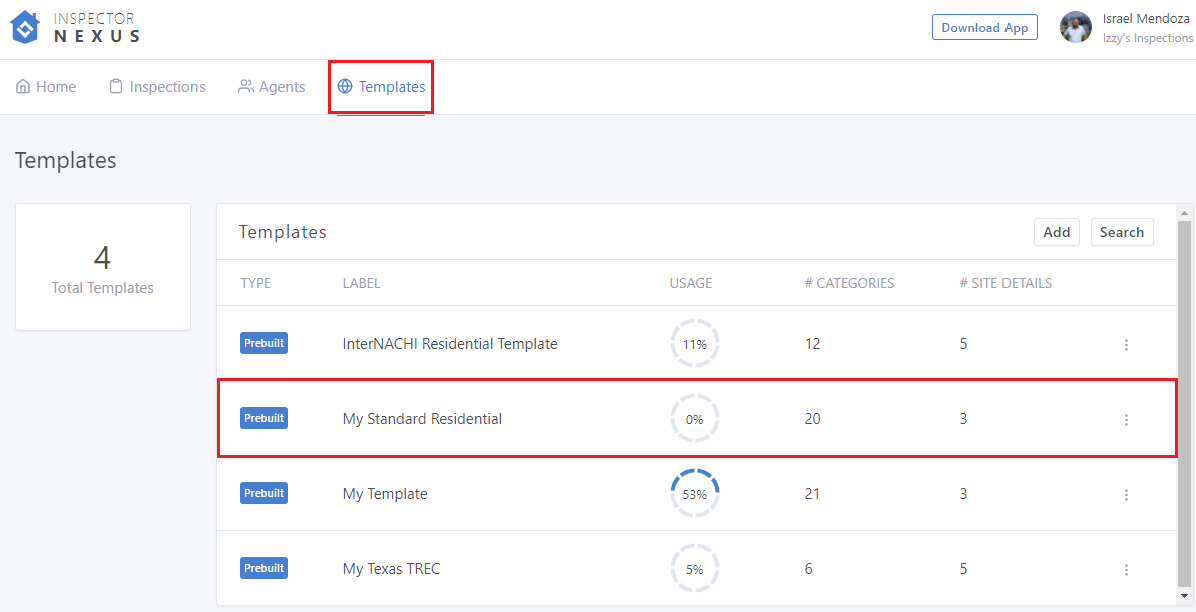 Once there, expand the origin and the target category by using the + icon on the left.
In this example, I'll be moving a subcategory from the Exterior to the Roof category: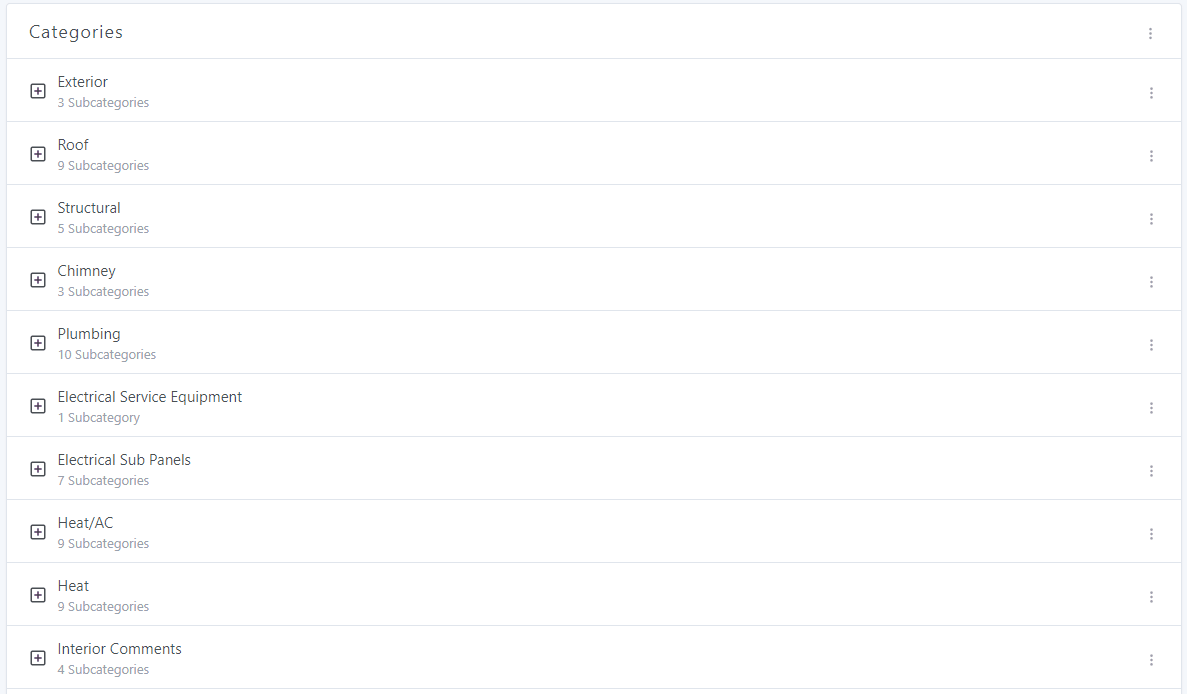 You'll have to click and hold the mouse over the subcategory you want to move and drag it toward the category you want it to be: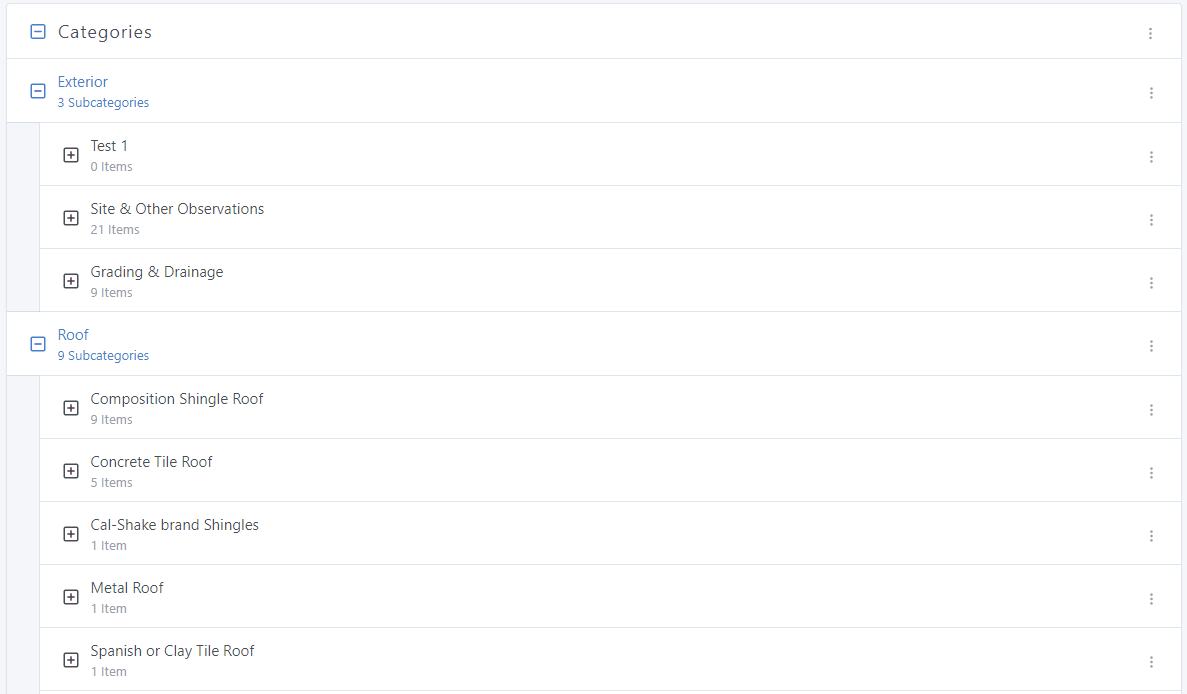 You're all set! The subcategory will be subsequently available under this other category.
If you have further questions, feel free to reach out at [email protected]